Order This Publication Today
101 Dumb Financial Mistakes and How to Avoid Them
If you are like many business owners, the first time you pay attention to the financial side of your company is when you get in trouble. You can't meet payroll, supplier bills are late, a huge customer leaves, you have a huge tax bill you can't pay, or another seemingly catastrophic situation occurs. Then you discover many of the 101 Dumb Financial Mistakes you have been making. This book helps prevent these mistakes before it is too late and you are in the middle of a financial crisis.
The goal of 101 Dumb Financial Mistakes and How to Avoid Them is to give you the tools to prevent business situations that cause you sleepless nights and worry.
Be the first to order your copy prior to the Fall publication date from Ruth directly.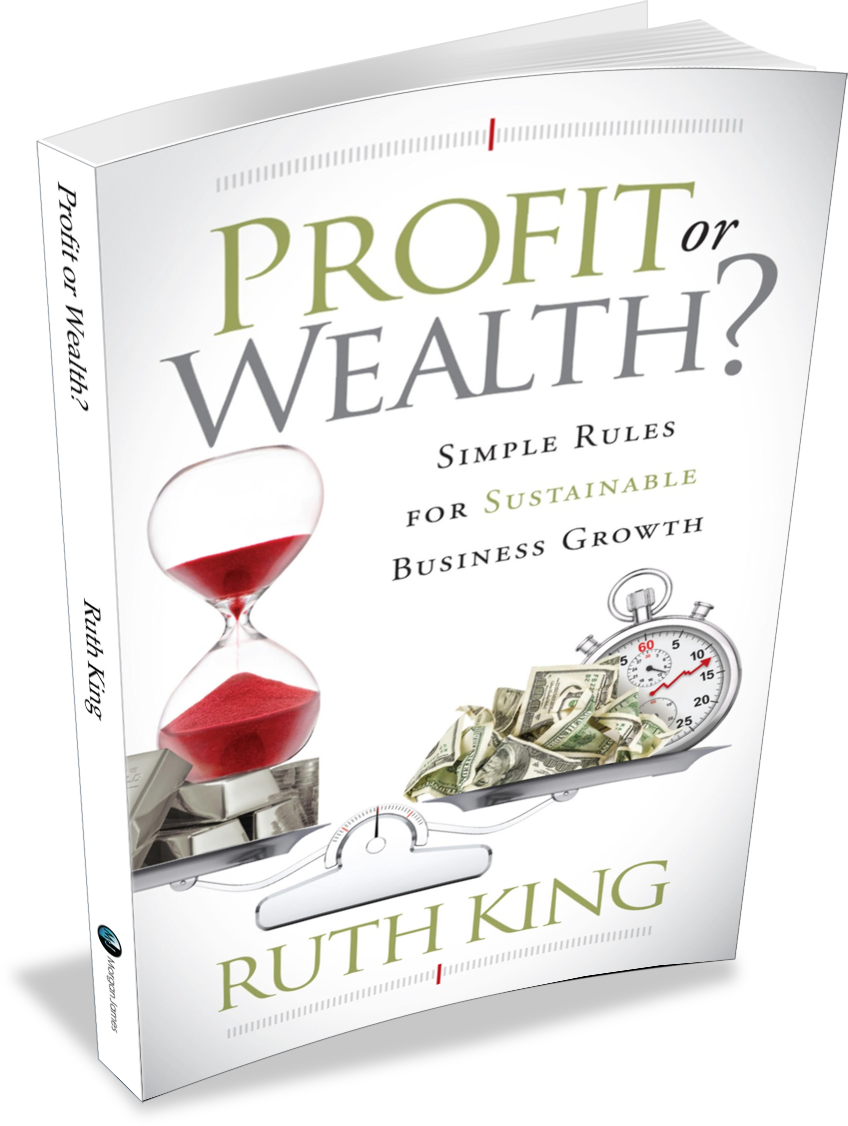 Amazon Best Seller
Profit or Wealth?
It's not enough to survive," says Ruth King, a self-professed profitability master for small businesses. "Businesses need to thrive."
King understands what small business confront in their pursuit of profitability and wealth. For nearly four decades she has taught or consulted many thousands of would-be entrepreneurs and established business owners. She is also a successful small business entrepreneur. In her newest book, Profit or Wealth? Simple Rules For Sustainable Business Growth, she gives business owners the best ways to avoid business failure. By following the 10 rules of profit and the 10 rules of wealth displayed within its pages, business owners can live the life of their dreams. Or at least avoid living a nightmare.
Many business owners just worry about profits and ignore business wealth building, but a business needs both. Without building wealth, the business can still go bankrupt. Unlike books which solely focus on building personal wealth, Profit or Wealth? gives business owners clear, no-nonsense, and simple rules to build business wealth, which can translate to personal wealth. Profit or Wealth? takes a unique perspective on what really matters in financial statements. Percentages don't matter. Dollars do. For example, business owners discover why looking at net profit percentages or gross margins can get them in trouble.
Available in an audio book format too.
Discover More at the book's website: Profit or Wealth?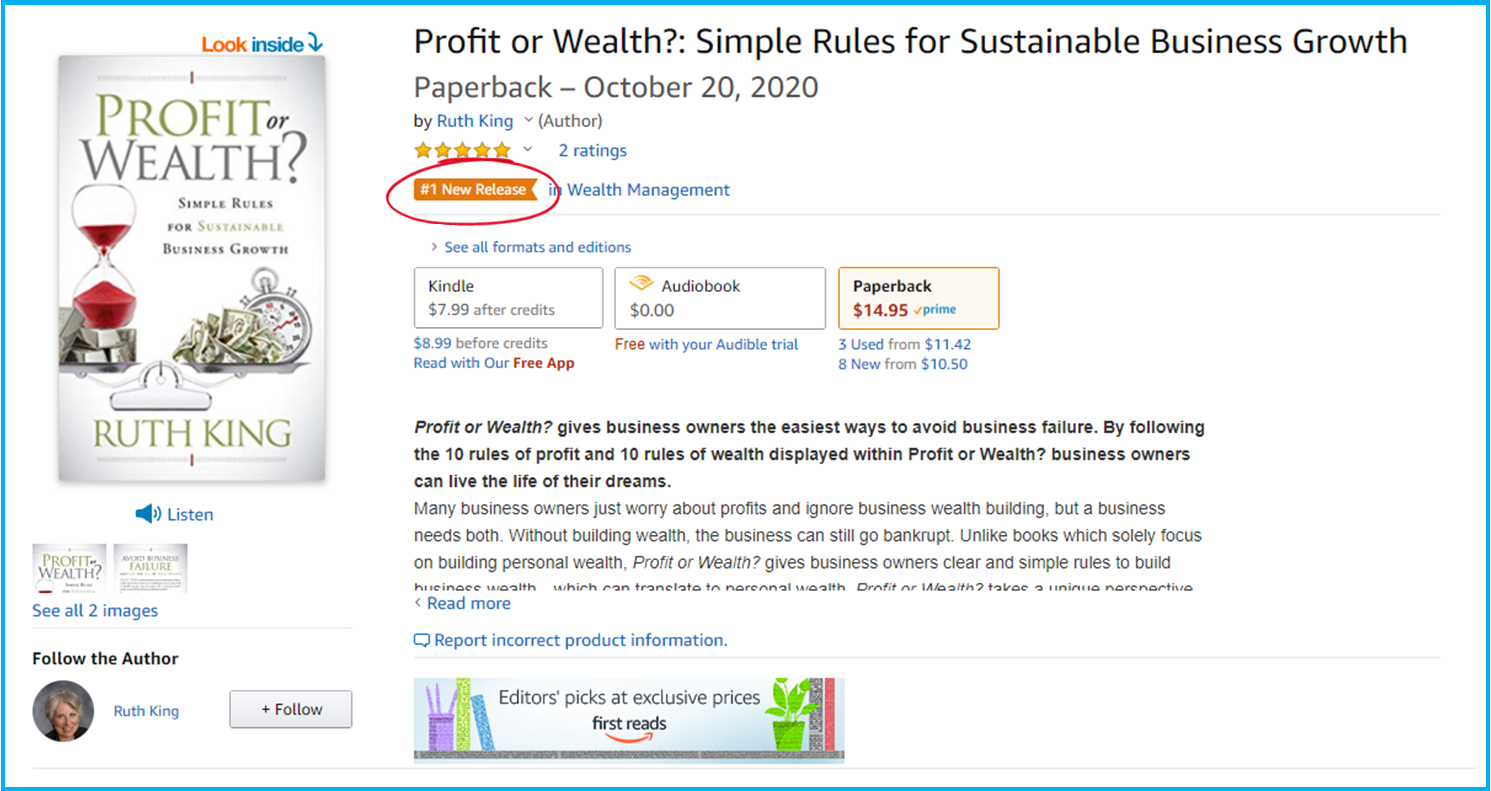 We're #1 in Wealth Management!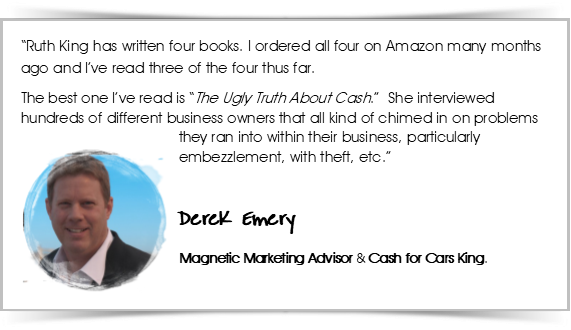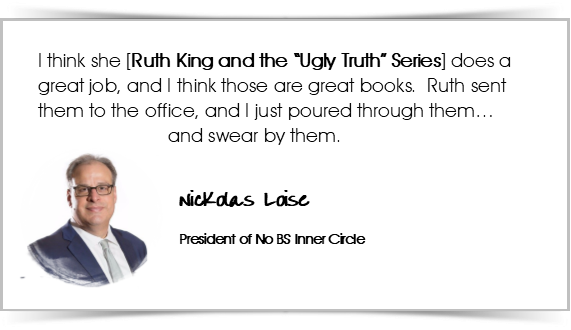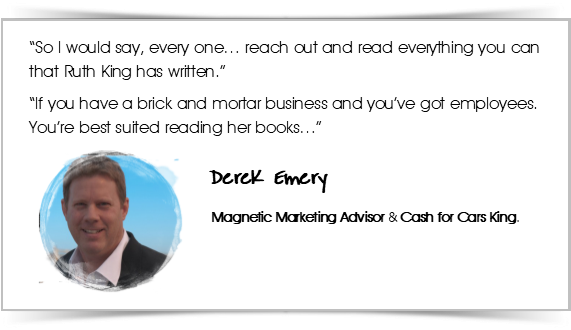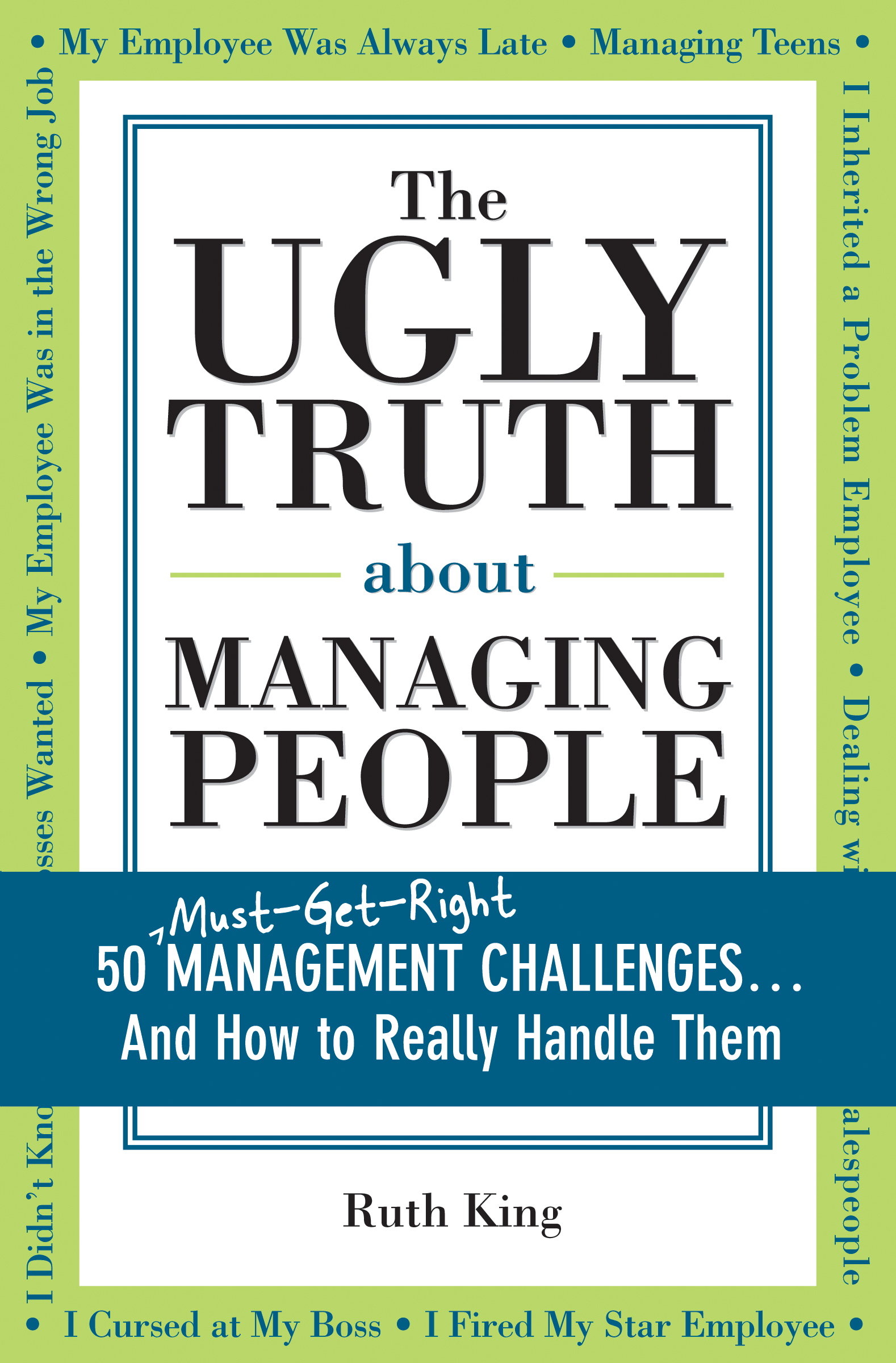 The Ugly Truth about Managing People: 50 (Must-Get-Right) Management Challenges…And How to Really Handle Them
The Honest Truth about Managing
Managing people is one of the toughest jobs in business. Make the right choices, and there is no limit to how you and your business can grow. Make the wrong choices, and there is sure to be trouble ahead. The problem is, no one ever tells you this up front and helps you avoid the pitfalls.
Learn from the experiences of real managers just like you, who have faced the same problems and devised smart solutions. Through stories and lessons from managers who have been there, you'll discover how to handle such situations as:
My Direct Reports Were Fighting
I Inherited an Employee Who Hated Me
The President Tried to Bully Me
I Fired a Friend
I Didn't Know What My Bosses Wanted
Retaining My Workers Was Tough
Know the solutions to tackle any problem.

The Ugly Truth about Small Business: 50 (Never-Saw-It-Coming) Things That Can Go Wrong…and What You Can Do about It
You Are Not Alone
Being an entrepreneur is scary. From late payments to bank crisis, often the future of your business rides on one crucial decision–one you have to make all on your own.
But it doesn't have to be that way. Others have faced the same problems, and for the first time have gathered to share their advice.
Through stories and lessons from entrepreneurs who have been there, you'll discover how to handle such situations as:
We didn't know if anyone would show up
I lost 25 percent of my business in one day
We trusted the wrong people
I got sick and couldn't work
My customer wouldn't pay
Knowing is half the battle. Be prepared and ready to win.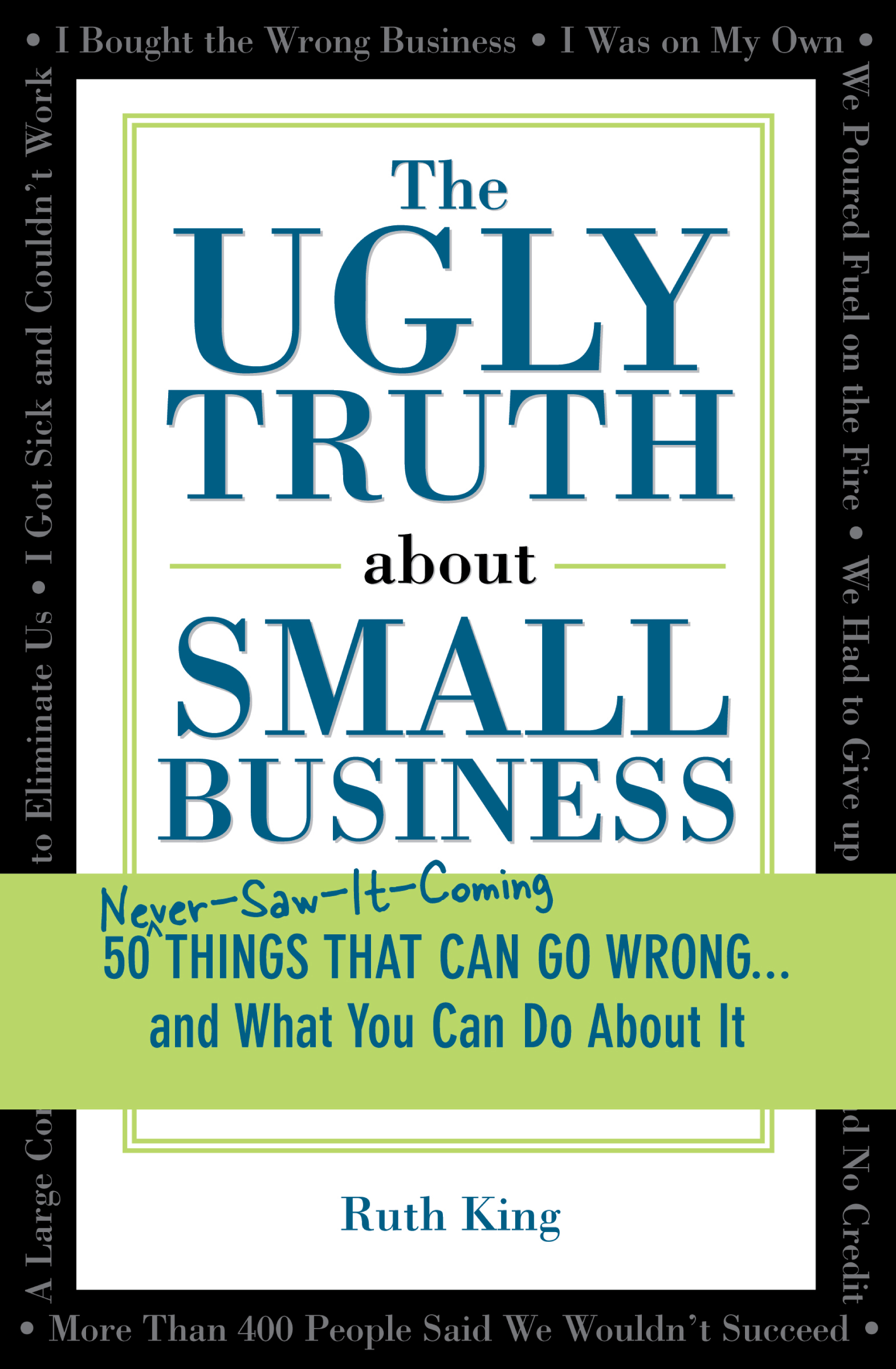 Must read for potential business owners or those who own a business.
Someone reviewed this book and described it as "Pessimistic and Boring". I would say it's informative, enlightening and interesting. This is a collection of real pitfalls that real business owners experienced in their businesses. Things that many people may not be aware of or feel that "it wouldn't happen to them".
This should be considered a must read by anyone thinking about starting a business. Not to sway you from starting a business, but to help you protect yourself from common pitfalls.
– Pittman9, Amazon 5 Star Review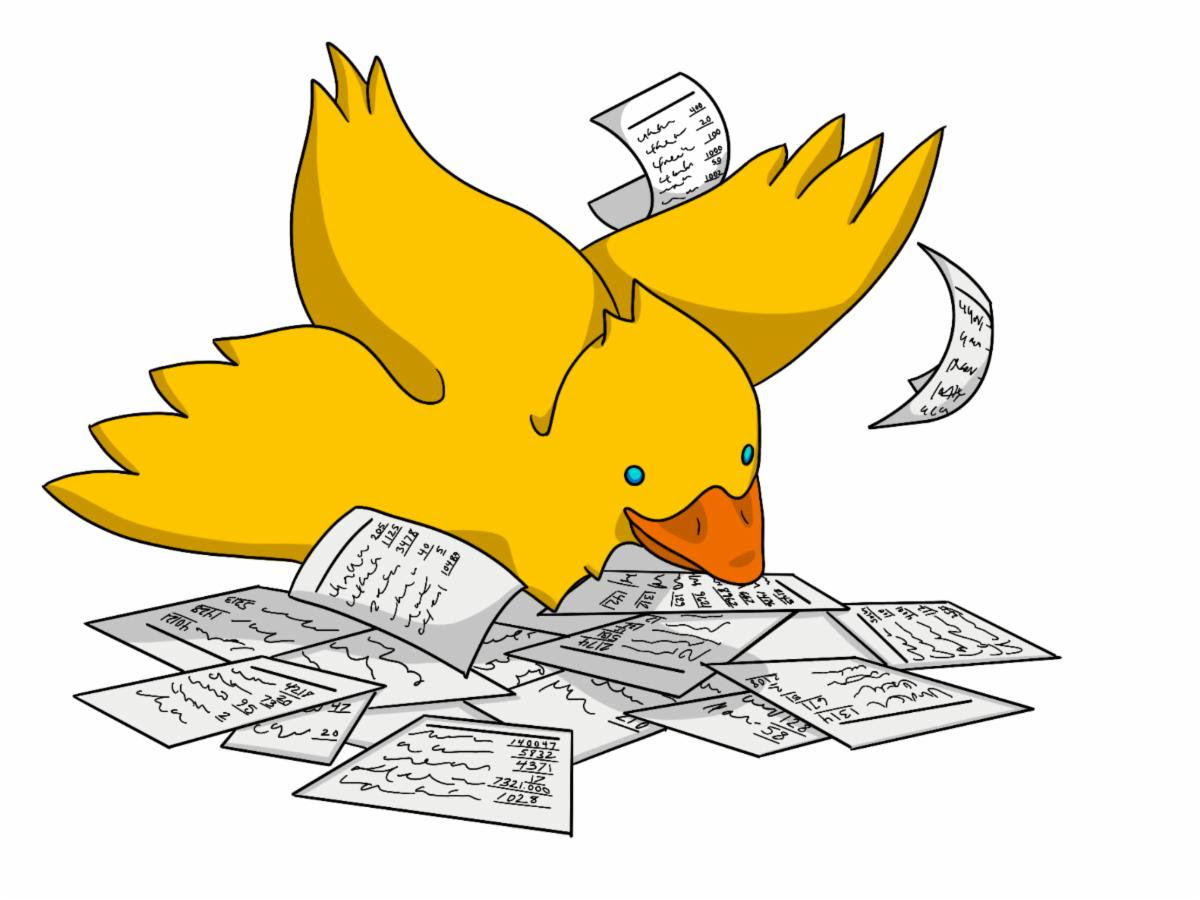 Latest Publication
Ronan the Rubber Duck Dives into Financials
"You can't! That's what my daughter told me when I said that I wanted to make financial statements fun," said author and profitability master, Ruth King.
The gauntlet was laid down. The red blanket was waved in front of the bull. Ronan the Rubber Duck Dives into Financials was born.
Ronan is the typical business owner who doesn't pay attention to the financial side of his company, Bathtub, Inc., until he gets into trouble. He discovers what he has to do to get and stay profitable in this book.
Ronan the Rubber Duck is available on Kindle
Written in English, not accounting babble, discover what your business' financial statements are really telling you. These books will help you discover what your service's business balance sheets and profit and loss statements truly say. Now, you can make better business decisions based on accurate, timely financial statements.
Small Business Accounting
Great book for understanding small business accounting. Ruth King knows her stuff and makes it so much easier to understand and follow. I purchased a copy for my neighbor too for a gift. She has used it and learned a lot from it as well. I go back to it and every time I do I learn more and understand what things more.
– Jnetti, Amazon 5 Star Review
Join us and receive my "Contractor Cents" newsletter in your mail every Monday.
Or, subscribe to the Contractor Cents Podcast!
---
By submitting this form, you are consenting to receive marketing emails from: . You can revoke your consent to receive emails at any time by using the SafeUnsubscribe® link, found at the bottom of every email.
Emails are serviced by Constant Contact